Burpee Hero
Gamification for Squats, Push-Ups, Sit-Ups, and Burpees.
Burpee Hero is body weight fitness logger that motivates you to stay consistent with rewards, tasks and competition.
As you log reps and improve your real-life fitness, your hero grows stronger and gains wealth in the game.
Gain Experience and Level Up
Every reps gives you experience. As you level up, your character grows stronger.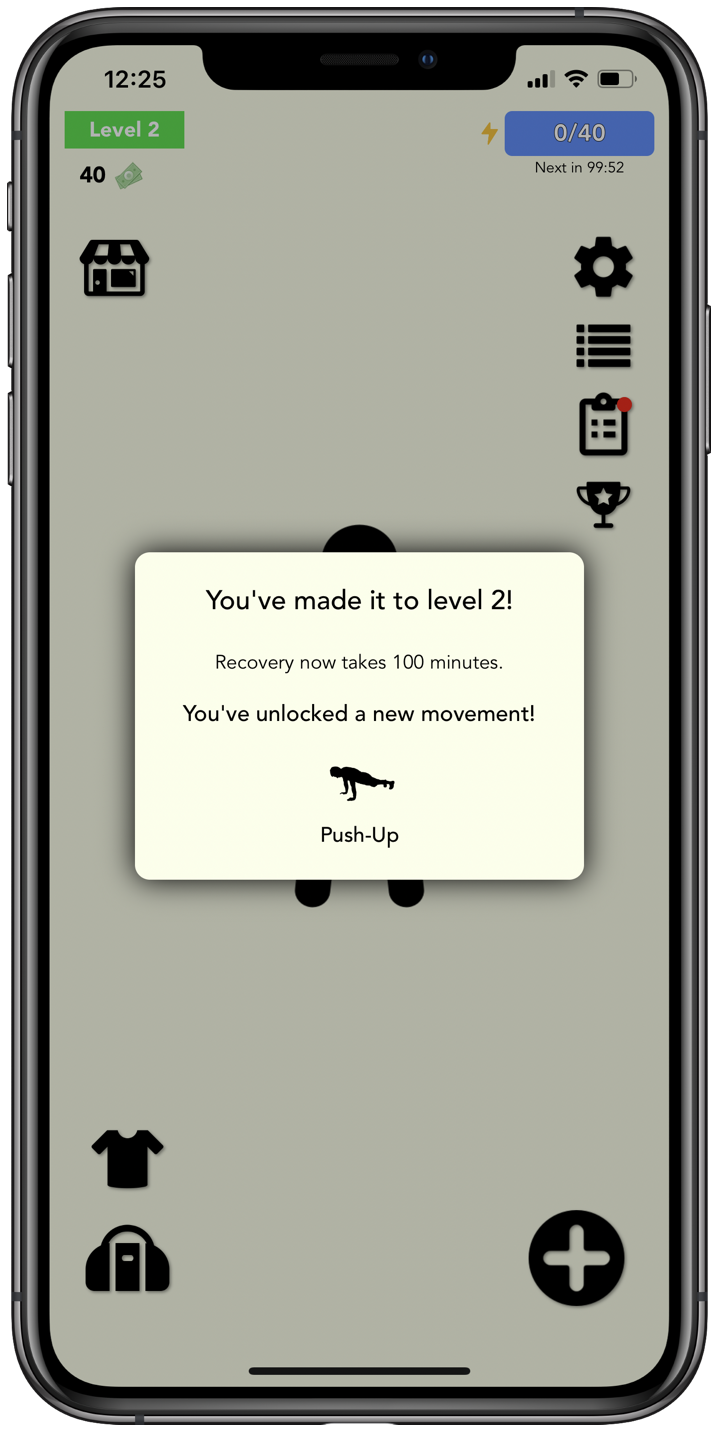 Track Your History
All your reps will be saved so you can view and edit your history.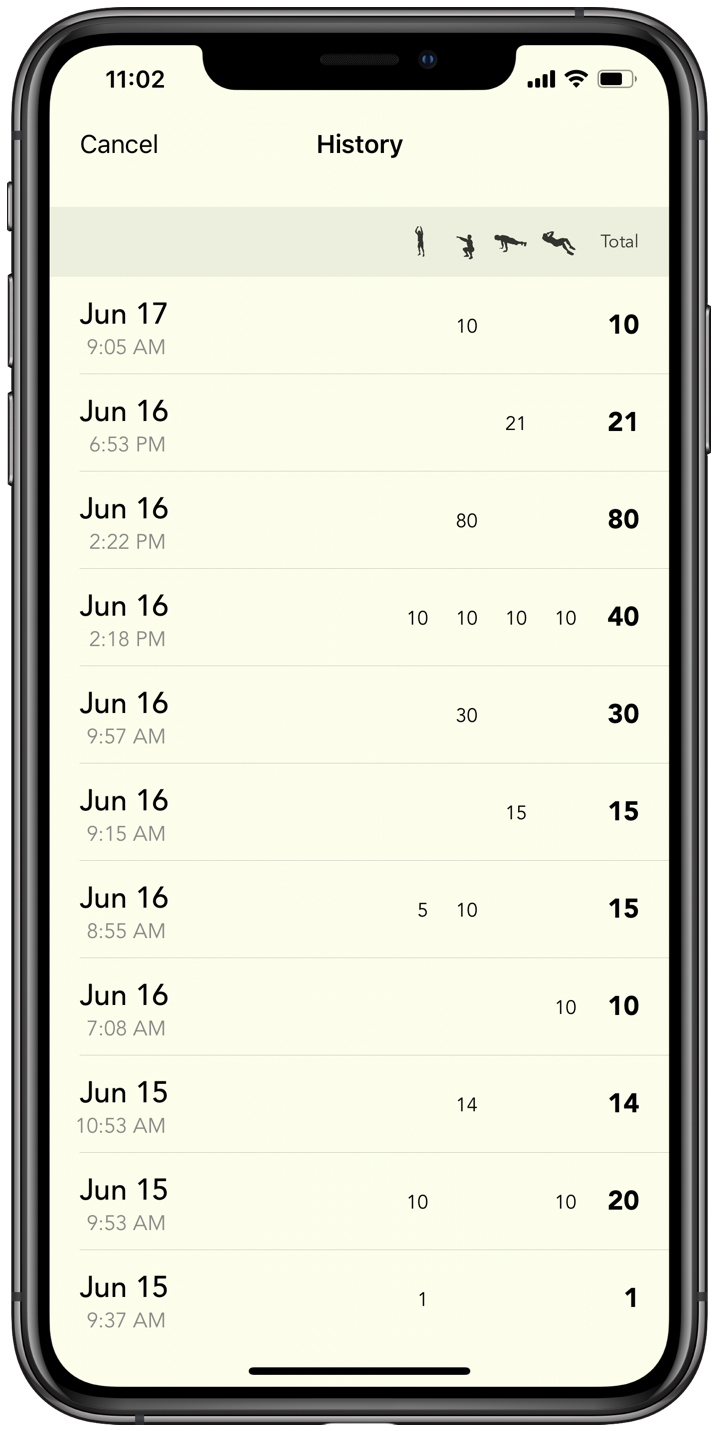 Buy Stuff with Virtual Currency
Running low on energy? You can buy items from the store to help with that. You earn money by logging reps.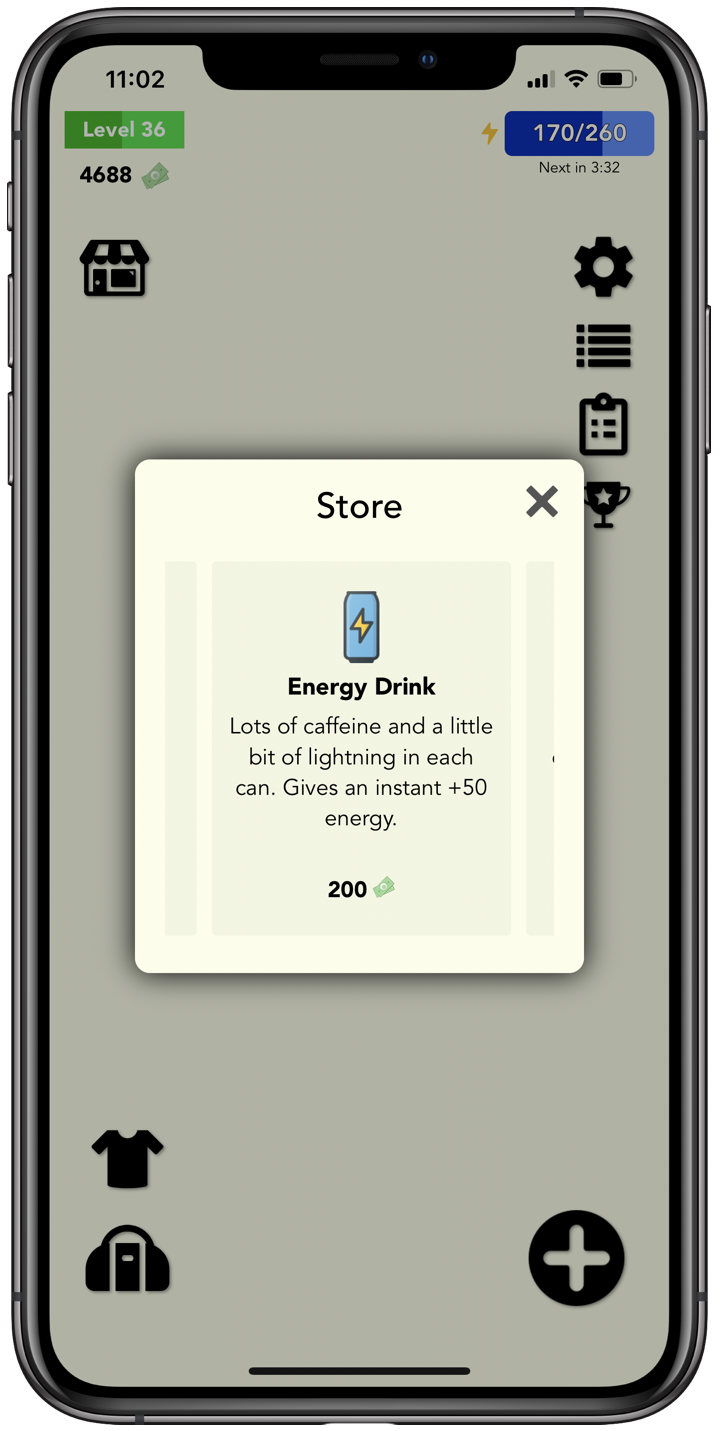 Smartly Paced
An energy meter is used to mimic how your real body recovers energy. When your energy is depleted you can't log any more reps.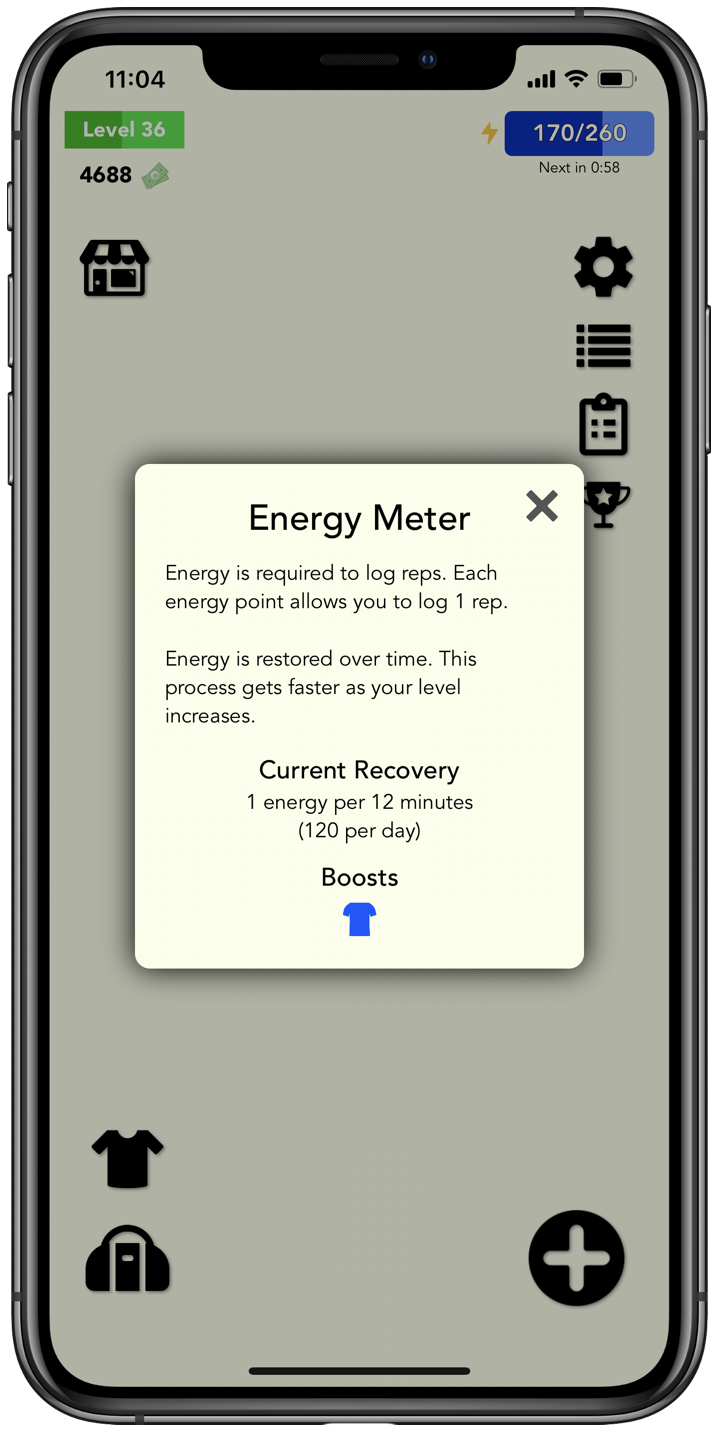 Do Reps how you Want
You can decide how to structure your workouts, or use the built in workouts if your prefer.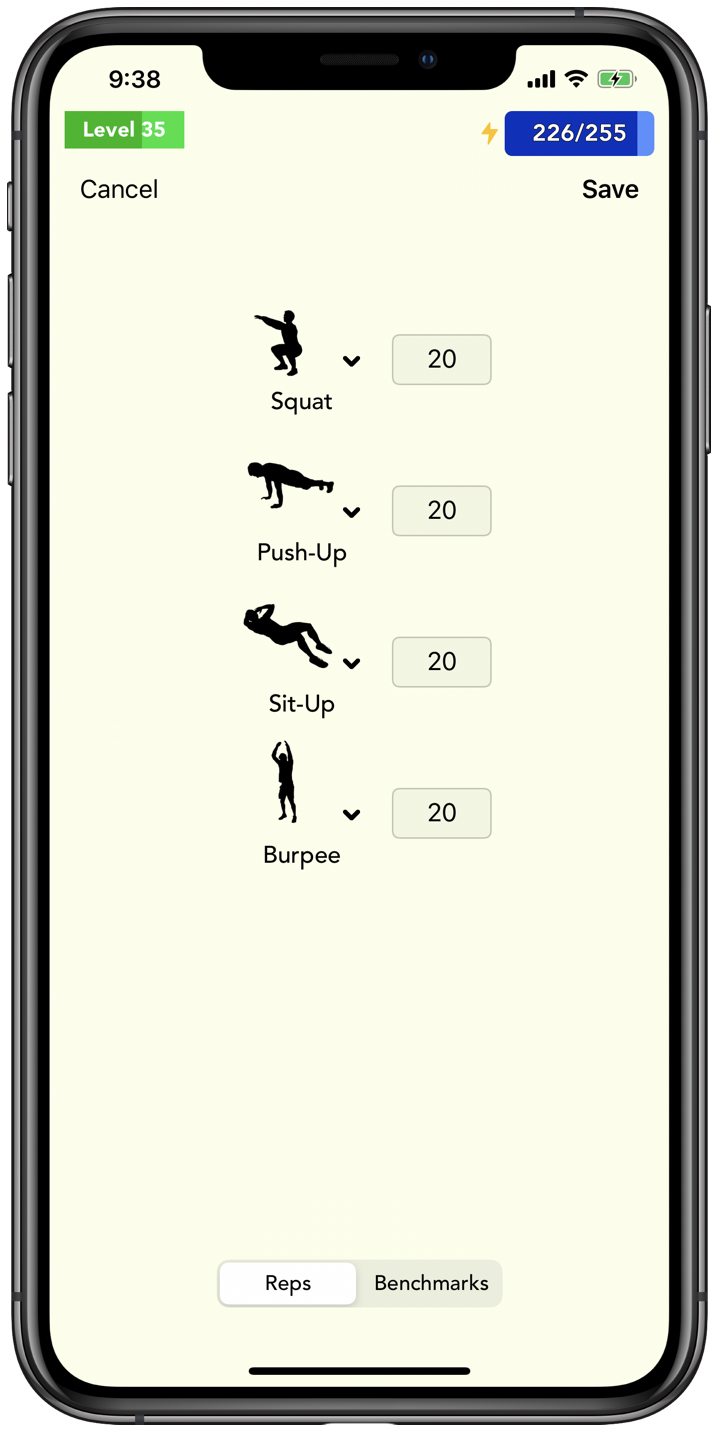 Complete Weekly Tasks, Earn Rewards
Each week there's a few goals to achieve. You can chip away at them as you see fit.
Get Competitive with the Weekly Leaderboard
If you're competitive, join the weekly leaderboard and aim for that top spot.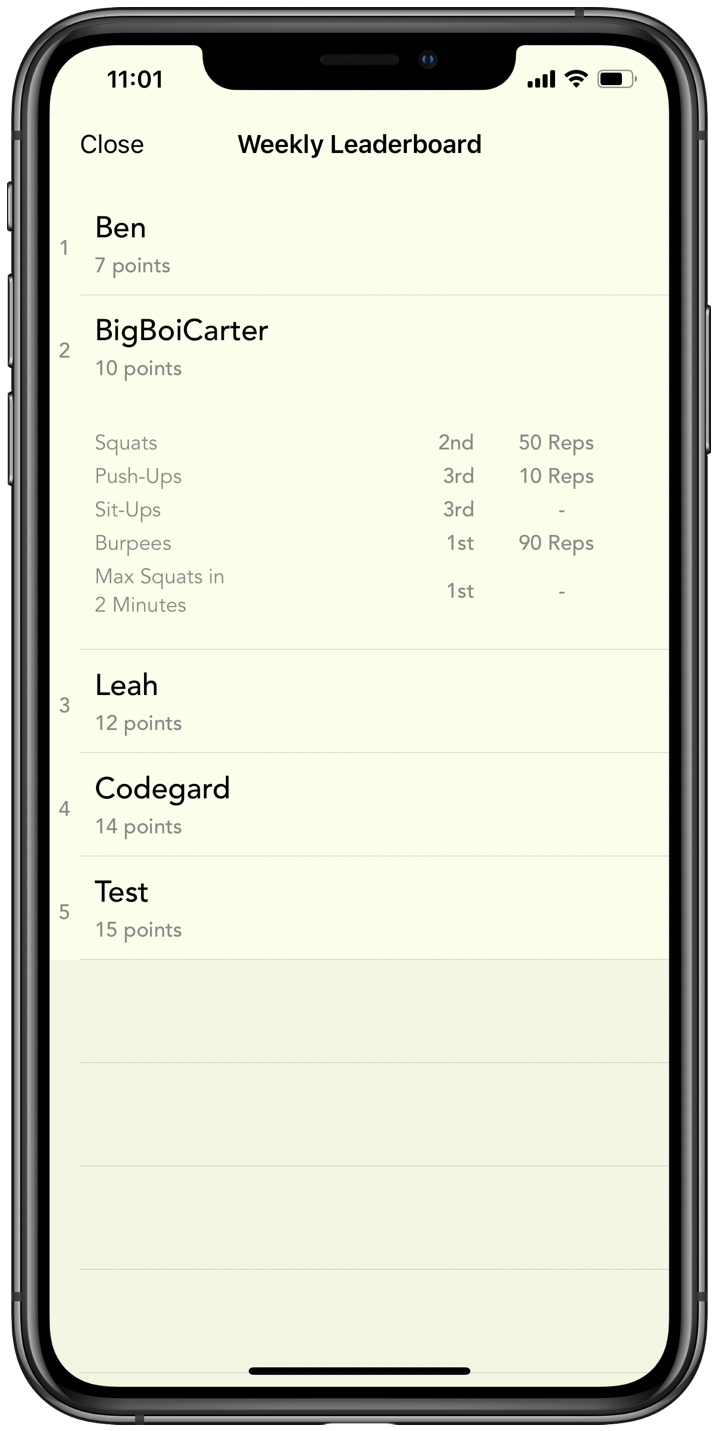 Dress For Success
Collect different clothing items and choose your best outfit for the task at hand.